Activewear is a wardrobe savior, not only for workouts, but also for outings like brunches, cocktail parties, and dinner parties. All it takes to make the look more polished is a simple styling trick, whether you're wearing a blazer over a sports bra or sporting the monochromatic neon electric sneaker trend.
JOGGERS – A BLEND OF COMFORT AND ELEGANCE
Émile Camuset was not just any Frenchman; he was the founder of the world famous sportswear company LeCoq Sportif – which translates to "the athletic rooster". He was tired of sweating on the track in the heavy clothes people wore back then. The traditional jersey joggers we all know and love were developed after some experimentation with fabrics and fits.
However, while joggers were originally designed with a certain function in mind, they have evolved into so much more. As with jeans and formal pants before them, there are now several designs and shapes to choose from. So it's no surprise that joggers are a person's best friend, as they can be worn at the gym, on a night out, or whenever someone has the time, leisure, or quality. When worn correctly, they are fashionable. Wearing them loose with your favorite wardrobe style can add appeal to this casual staple. You can accessorize with fanny packs and smartwatches to draw attention to the intricacies of your outfit.
BASEBALL CAPS – EFFORTLESS STYLE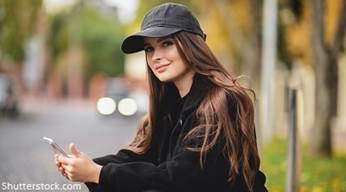 It probably won't surprise you to learn that the baseball cap was invented by a baseball team. In the 20th century, the proliferation of televised sports pushed the baseball cap into homes and over its head. Slowly, due to the interest generated, the cap became part of an ordinary man's casual uniform.
It's easy to see why the baseball cap will always have its place as a fundamental accessory, given the impact of hip-hop giants like Jay-Z and his much-loved New York Yankees cap, celebrities who wear them incognito and even from Gucci adding chic versions to recent runway presentations. The large number of variants of this modern basic, however, makes it a difficult object to design. These caps can be worn anywhere outside of the office to give an outfit a more casual vibe.
BOMBER JACKETS – WELL WORTH A PURCHASE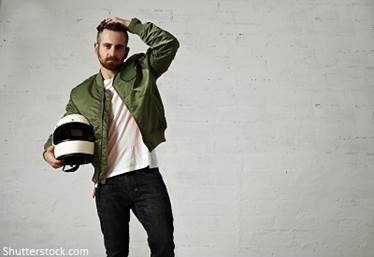 Bomber jackets are known for their versatility, zipper front and ribbed cuffs. Apparently out of fashion for a few years, the bomber jacket is now making a comeback. From Kanye West to Hailey Bieber, Dua Lipa, Kim Kardashian and many more celebrities, everyone has put their own fashion spin on the bomber jacket.
Whether you prefer a chunky style or a cropped style, this is an eye-catching item. Bomber jackets now come in a very stylish style that can be called a splendid layered product, as they can cover up a basic top with flared jeans or can help you create a basic and elegant look.
NEON SNEAKERS – FASHION WITHOUT LIMITS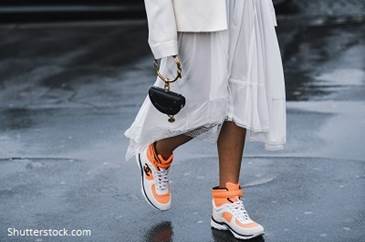 Fashion month, more than any other time of year, is when new rising trends emerge, and not just on the catwalks; Insiders have been seen on the streets of New York, London, Milan, Copenhagen and Stockholm (and soon Paris) wearing clothes that will soon be everywhere, thanks to them. Influencers have a thing for shoes, and while simple whites will always be a classic, style setters are currently opting for something a little more dynamic: neon sneakers.
Because everything harkens back to the 1980s, including neon, it's only natural that sneaker giants like Nike and Balenciaga incorporate neon into their designs and color palettes. The beauty of this trend is that it goes with everything because it goes with nothing. There are no limits to this trend, as we've seen fashionistas pair bright sneakers with both neutral basics and equally "extra" pieces. Just because it's fall doesn't mean you can't wear bright colors. Go for an athletic or edgy look, but don't be afraid to go shiny.
SUSTAINABLE WEAR – BENEFICIAL IMPACT ON THE ENVIRONMENT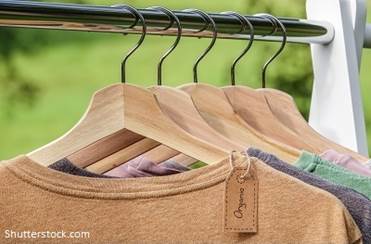 Rather than following ever-changing fashions, it's crucial to appreciate timeless pieces that can withstand repeated wear. A new era of sustainable sportswear choices is having a significant impact on today's generation.
If you're looking for new workout gear made from sustainable textiles, look for the following features: sustainable fashion, socially and fairly produced without animal materials; Environmentally friendly, significantly economical and resource-saving manufacturing processes; Supply chain efficient in water, energy and CO2 emissions; and Reusable, recycled, biodegradable or recyclable clothing.
MESH DETAILS – KEEP IT SIMPLE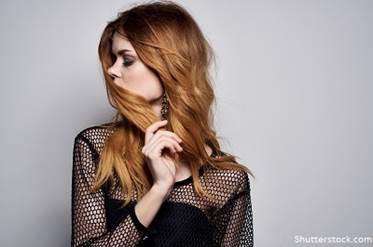 Knitted textiles, traditionally associated with sports, have firmly established themselves on the trend charts of fashionable casual wear, with designers sending varied iterations to the catwalks, ranging from open-weave knits to sheer micromesh panels.
These light and airy fabrics are used to emphasize the active and dark vibe not only for the women seen on the fashion streets, but also for the men. Retailers are already producing additional ready-to-wear and aesthetic versions of the trend, such as low-profile inserts, layered mesh garments, mesh underwear and accessories. The key is to keep the trend simple and not go overboard with the mesh!
HIDDEN POCKETS – SHOW THE STYLE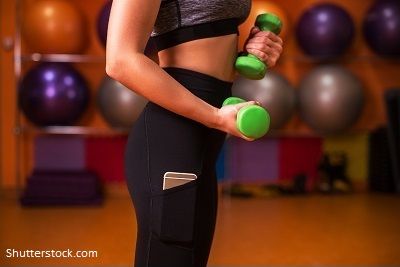 The demand from digital nomads for exceptionally comfortable clothing with sporty features while doing any activity is increasing. This has resulted in additional pockets being added to clothing, especially sportswear bottoms.
Hidden pockets add to the versatility of the garments and you'll never have to worry about losing your keys, credit cards or cash again. And, if you need to take a cab home after a long run gone wrong or just want to turn your workout into a shopping spree, no problem; your phone and your wallet are there with you. Make sure it's breathable, comfortable, sweat-wicking and supportive, of course.
SPORTS BRA – QUICKLY BECOMING A DAILY WEAR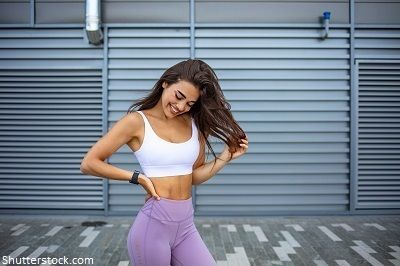 Wardrobe essentials aren't what they used to be. The position of the sports bra in the ordinary woman's lingerie drawer is perhaps most striking because of its rapid rise. A modest cultural shift heralded a vast underwear revolution in recent years. More and more women are opting for comfort over cleavage and wearing sports bras as their everyday bras.
The sports bra is a new type of shirt that can be worn as a crop top, so choose one with full sleeves. If you are an outdoor sportswoman, it is best to wear a long-sleeved sports bra to protect yourself from sunburn. Also, wearing a bra with a cutout won't make you less sexy. Recently, many bloggers have influenced the pairing of sports bras with blazers, which energizes a boss.
BIKER (BIKE) SHORTS – WEAR IT TO PERFECTION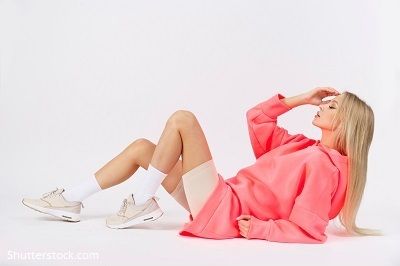 The famous shorts, which have been a hit since Princess Diana wore them to perfection, are back in more vibrant colors.
For newcomers to the biker shorts trend, start with a pair that has some length. Longer biker shorts are trending more right now, and they go with a wider range of tops and shoes.
HIGH WAIST BOTTOM – ADJUST AS YOU WANT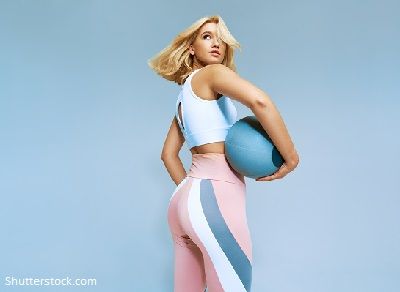 Every woman looks beautiful in high waisted bottoms as they elongate and elongate their frame whether you are petite, tall or in between. While leggings and tights are timeless classics, demand for high-waisted bottoms is on the rise.
High waisted bottoms take a part from the plain skinny leggings we're all familiar with. Whether you wear the fashionable high-rise bottoms exclusively for workouts or for lounging (or a combination of the two), even a smaller fit, like a cropped hemline, flared leg, updated waistline, or neutral no black tint, can make all the difference.
FITNESS TRACKERS – GO TO CLASS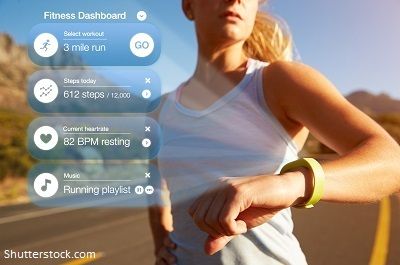 Over time, as there is a huge shift in mental and physical well-being, the consumption of devices such as fitness trackers, smartwatches and heart rate monitors that count steps, track heart rate, calories and sleep time etc. increased.
Not only do these accessories track your progress, but they also add an ounce of class to the details of your outfit. They are available in different shapes, sizes and colors with a commitment to durability and comfort.
Source link